The Industriesalon Schöneweide has set itself the task of making Schöneweide's important industrial culture visible on site and thus strengthening the location in the long term. Technology, history, lectures, talks, personal memories and music – the Industriesalon is a place of encounter and mediation.
Until the fall of the Wall, the 400 square meter hall housed the preliminary workshop of the Oberschöneweide transformer factory (TRO). Now it offers space for exhibitions and functions as a show depot, salon and visitor center. Here you can discover the former company museum of the "VEB Werk für Fernsehelektronik" (WF), once the largest factory in East Berlin with around 9,000 employees.
A permanent exhibition gives an overview of the development of the Schöneweide industrial area – from the founding period to the companies active on site today. The visitor center counter provides information on tourist attractions in Treptow-Köpenick and on Berlin's industrial culture.
District Mayor Oliver Igel has assumed patronage of the Schöneweide Industrial Salon.
We are happy to guide visitors through our exhibitions.
The entrance is free. We are looking forward to your visit!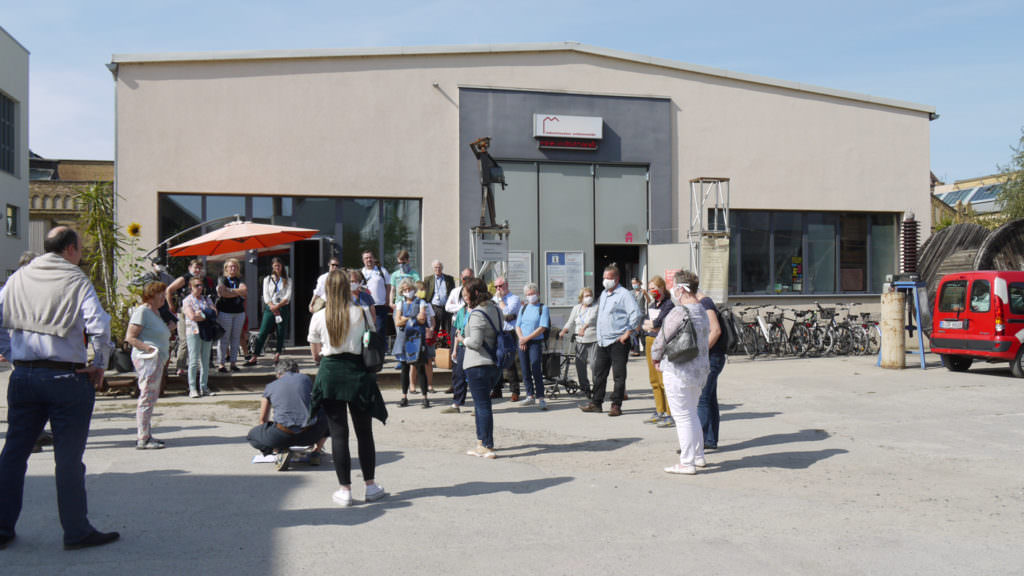 Contact:
Industriesalon Schöneweide
Reinbeckstraße 10
12459 Berlin-Schöneweide
Phone: 030 / 53 00 70 42
info@industriesalon.de
www.industriesalon.de
Opening hours:
Wednesday till Sunday     14 – 18 Uhr
Office hours:
Tuesday – Thursday 10 am – 5 pm
Friday 10 am – 2 pm